Country: USA
DRONE HOVER X
DRONE HOVER X has built up a solid standing in the drone business through their pledge to expert services. The customer wishes to raise their brand presence, encourage increased sales, and bring in more adherents on social media outlets. DRONE HOVER X has an extraordinary choice of first-rate drones. In addition, DRONE HOVER X furnishes a straightforward approach to buying drones on the web.
Their Challenges
Due to the high competition in the drone industry, it was challenging to have a successful social media strategy. To gain a competitive edge, DRONE HOVER X was required to increase its online visibility. We assisted them in establishing their online presence, engaging actively with their customers, creating brand awareness, expanding their reach on social media, increasing the potential customer base from social media, and selling their products and services through social media platforms.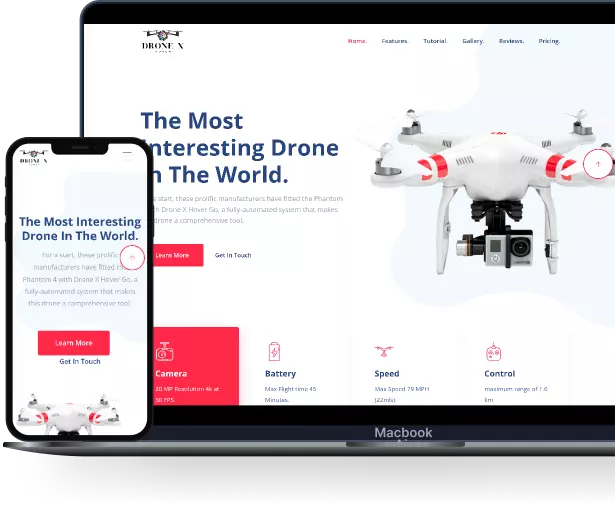 The Solution
Idealysis recognizes the importance of having a successful social media strategy and works alongside its clients to ensure success during the entire process. To provide the best outcomes, they crafted an inclusive strategy that involves increasing participation in popular social media networks.
Our client quickly increased followers to 3.2K on Facebook and a whopping 5K on Instagram, resulting in 4272 visits to the Facebook page and 4110 to the Instagram page. Even better, we also managed to help them achieve 10k YouTube Subscribers, 8K LinkedIn followers and 7K LinkedIn connections. As a result, we were able to get a range of people to learn about their work, with 345,552 people reached on the Facebook page and 252,770 people on Instagram. All in all, our client was very pleased with the results and we're looking forward to our next collaborative project.
Here Are The Results
At Idealysis, we are proud of helping customers enhance their social media presence. Thanks to our approaches and techniques, we have been successful in significantly boosting our customers' accounts and, consequently, giving them more followers, subscribers, involvement, and likes. We understand that having an active presence on social media is essential so we strived to make sure our customers' profiles contained appealing material for prospective supporters.
Boosting Your Social Media Presence
We saw outstanding outcomes as a result of our social media optimization strategy for DRONE HOVER X; we offered an entirely-developed social media portfolio and provided them access to new customers. Our knowledgeable team organized a thorough strategy that included creating stimulating content, configuring tailored marketing activities, and confirming the accounts ran correctly. Subsequently, DRONE HOVER X experienced a large rise in supporters and engagement, which allowed them to stand out against their competition. We are dedicated to assisting them in continuing to be successful and our social media optimization services can bring similar growth to your organization.
We provide social media optimization to expand your web presence. Recently, corporations have been using this approach to engage with consumers and grow their scope. Our services are controlled by specialists, providing you with the advice and support you need to make the most out of it. Our experienced team is capable of devising an ideal social media strategy. We launch our venture by examining your current approaches, pinpointing strengths and weaknesses, and eventually providing you with the means to seize upon possible openings.